Mujin Anniversary party was a great opportunity to celebrate our accomplishments and growth. Our founders expressed their deepest gratitude to the entire team that contributed to the amazing achievements these past years.
This year we had a chance to hold an award ceremony during our anniversary gathering, founders' awards, and managers' awards.
When employees understand clearly the company's future and values, they feel engaged. The awards from Mujin founders, Issei and Rosen, are directly aligned with Mujin vision and values, which helps to deepen the understanding of where Mujin is aiming by showing examples of employees' behavior and the reasons why these people were chosen as award winners. These awards recognize those who have excelled in demonstrating leadership and responsibility that led to the success of Mujin, who is independent and efficient, and who is creative and inspirational.
We are truly on the precipice of changing the world through robots and automation, I am so grateful to be in the right place at the right time with the right people to help make it happen.
These two awards always have great output and generate multiple success stories which serve to reinforce positive attributes within the company and develop a sense of belonging and pride to be a part of Mujin.
I am grateful to Mujin for giving great recognition to administrative departments that are not easily noticeable. Mujin's automation technology is truly world-changing, and I am pleased to be able to indirectly contribute to its development.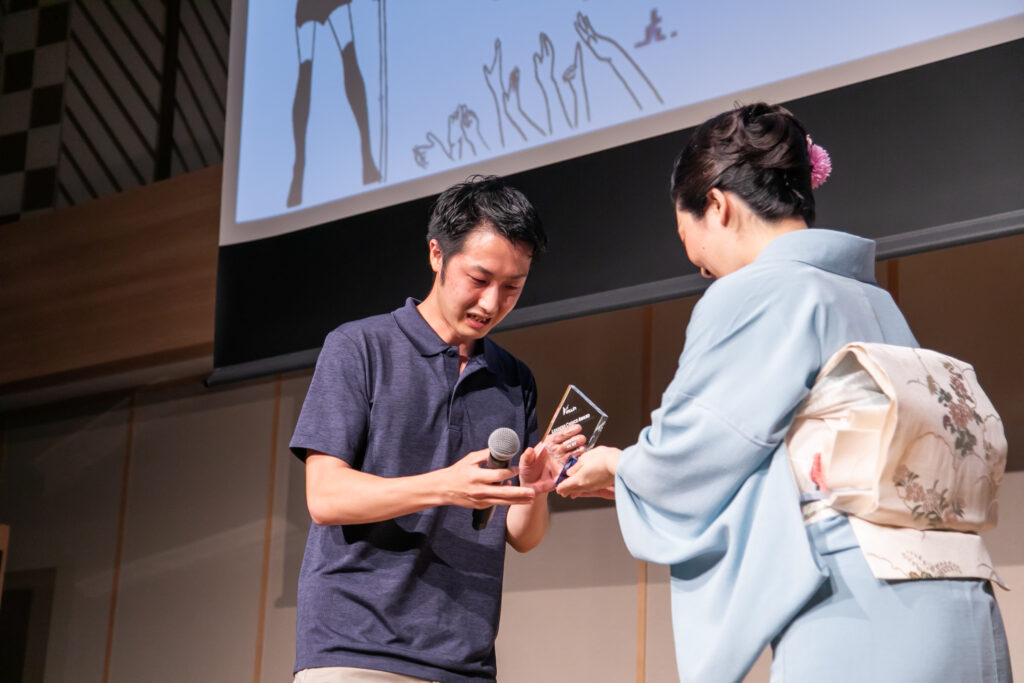 Another award we have at Mujin is the Leaders Choice Award. The winners were chosen by all managers from different teams who had an argy-bargy discussion about who deserves to be chosen. This award recognizes the achievements of each employee, their personal and professional skills, and the value of the person's quality that contributed to Mujin's growth and success in past years. Each award celebrates a person who made our company a better place to work and led by example in terms of professionalism and attitude.
The problem here is that there are many people who were nominated by managers, and they couldn't choose one winner since all Mujinians are great. Finally, the company allowed managers to choose 4 winners.
At the ceremony, presenters highlighted each recipient's specific achievements, how they had an impact on the company and how well they live the Mujin values. Winners said good speeches on the stage, and they all convey one important message. They all said that their contributions to Mujin cannot be possible without Mujin great people.
I am lucky to be working in an environment of highly motivated and talented individuals, in such a way, this award is deserved by everyone at Mujin.
Celebrating the effort, accomplishments and contributions of employees publicly is a great way to show appreciation and recognition to them regardless of where they are in the company.
All the winners get a trophy and bonus.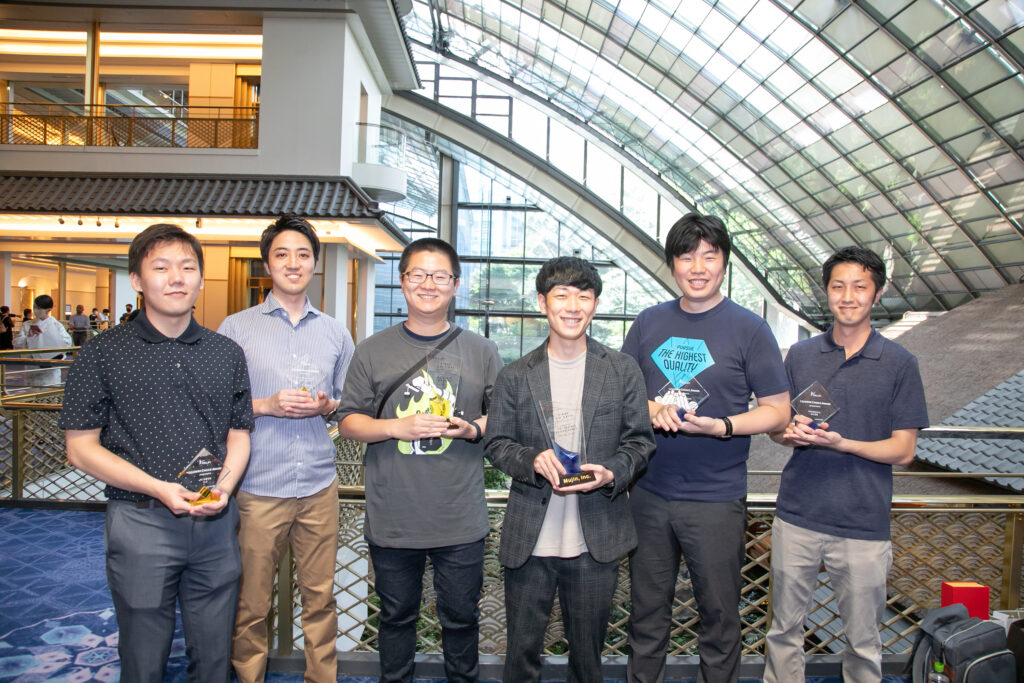 Recognizing employee accomplishments, big and small, is critical to the success, employee morale, motivation, and retention of valuable employees. A 10-minute meeting near the coffee machine or cafeteria with a box of cookies, or an announcement acknowledging an individual or team's success does exist at Mujin throughout the years and has an impact on the team too regardless of the formal annual event.