On February 16, the 9th Technology Management and Innovation Awards Ceremony was held at Josui Hall, Tokyo.
The award is organized by Japan Techno-Economics Society in order to present examples of outstanding innovations changing the world, and to promote economic growth and innovation in Japan.
The development of MujinController won the Ministry of Education Award as the achievement of improving productivity in logistics and manufacturing sites and expanding the robot market had been highly evaluated. In addition, Mujin's abilities to conceive the idea and manage the processes which enabled to realize the innovation in the face of many difficulties had also been recognized. (Find the details in Mujin won the Ministry of Education Award in the Technology Management and Innovation Awards!)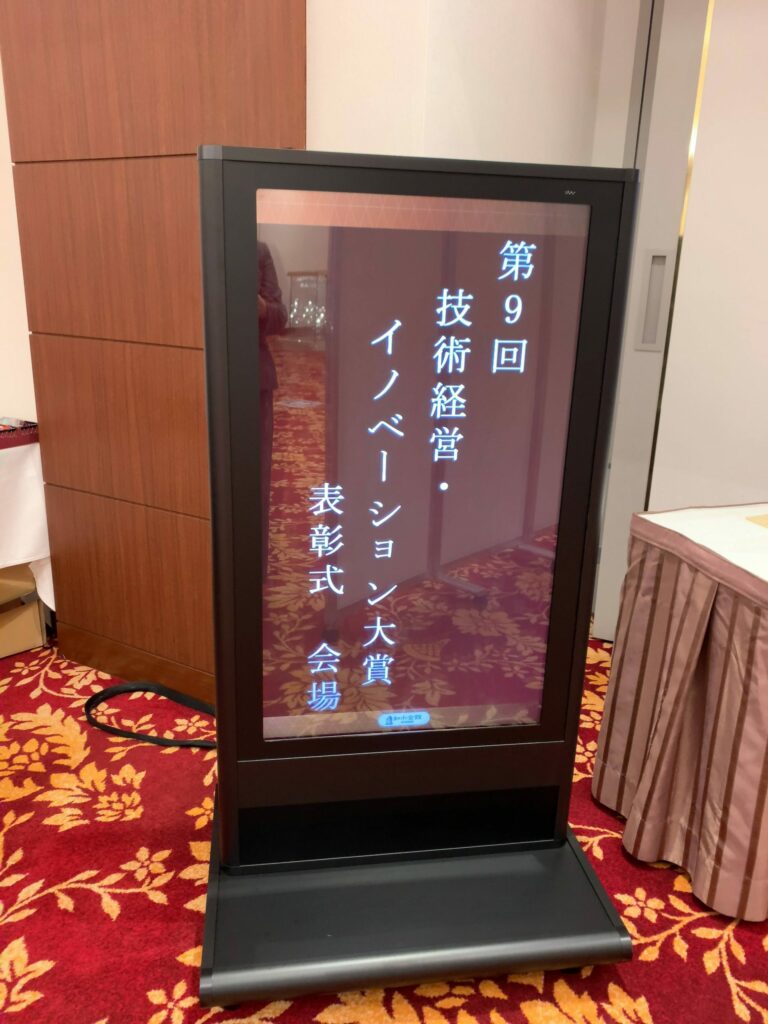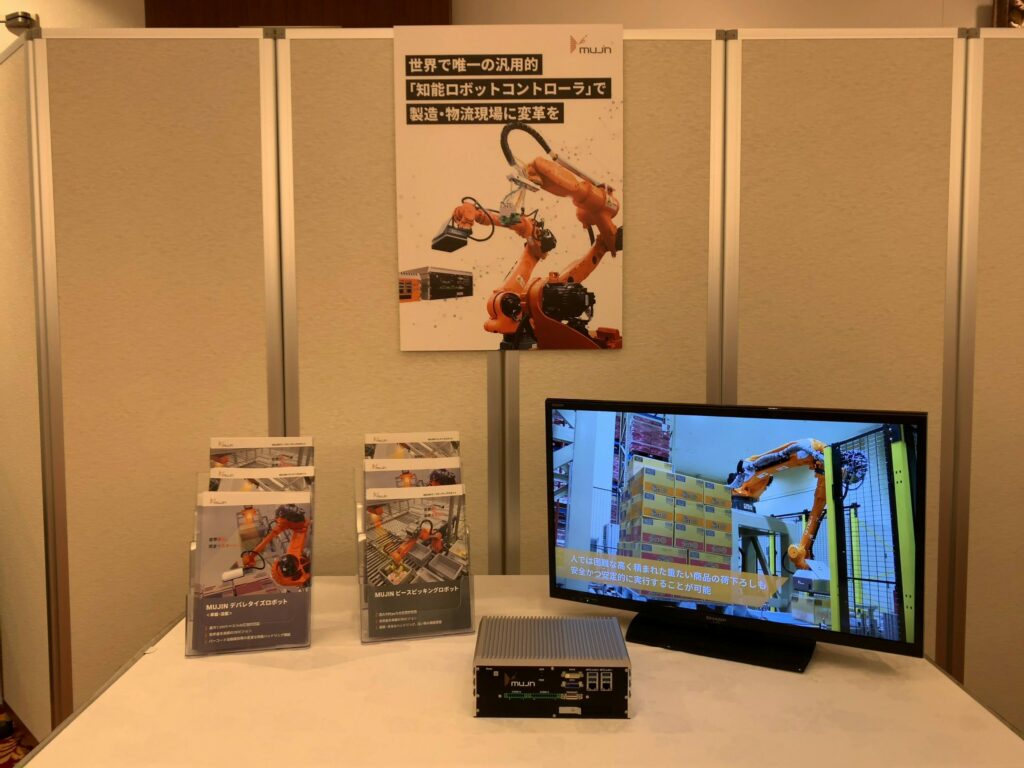 Opening
At the beginning of the award ceremony, there was a greeting from Mr. Endo, the chairman of Japan Techno-Economics Society. "The number of applications is increasing year by year, and this time we received a record number of 136 applications. Among them, four ministerial awards, four chairman's awards, and four selection committee special awards were selected," he explained.
Introduction of each winner
Following that, each winner was introduced including Mujin.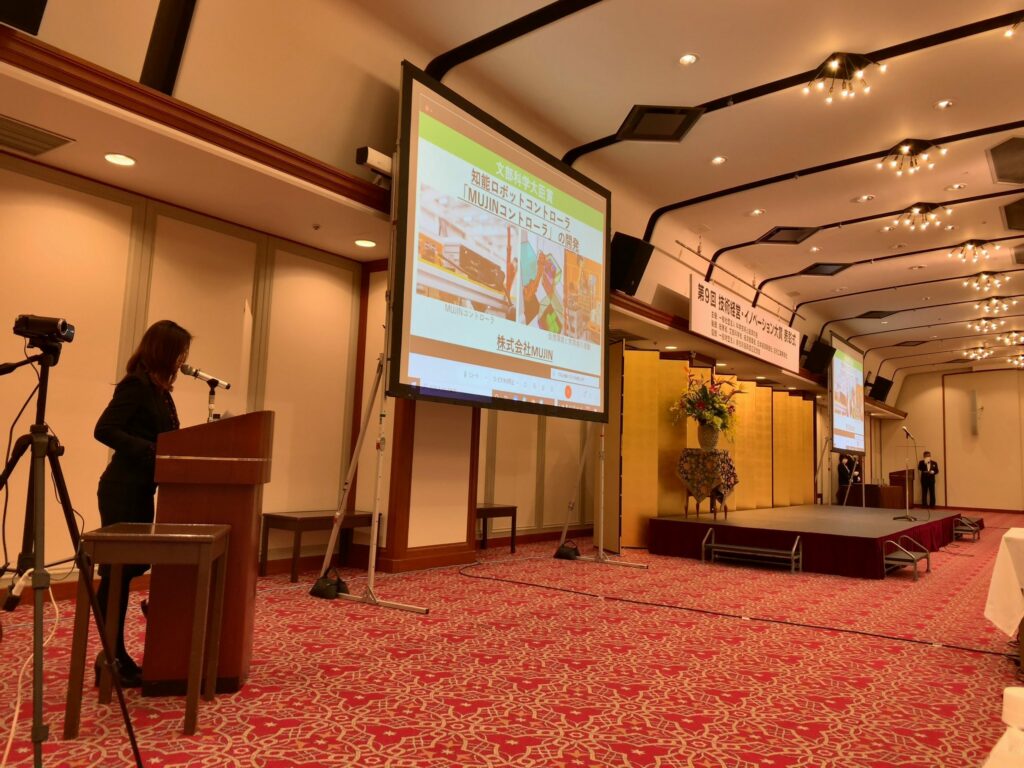 Award Ceremony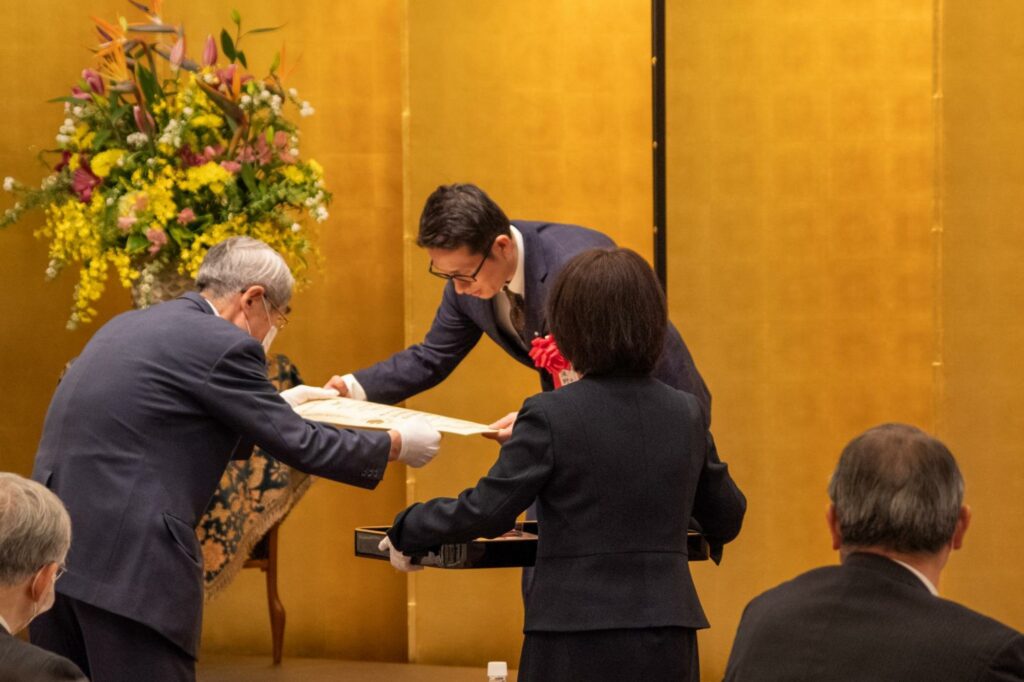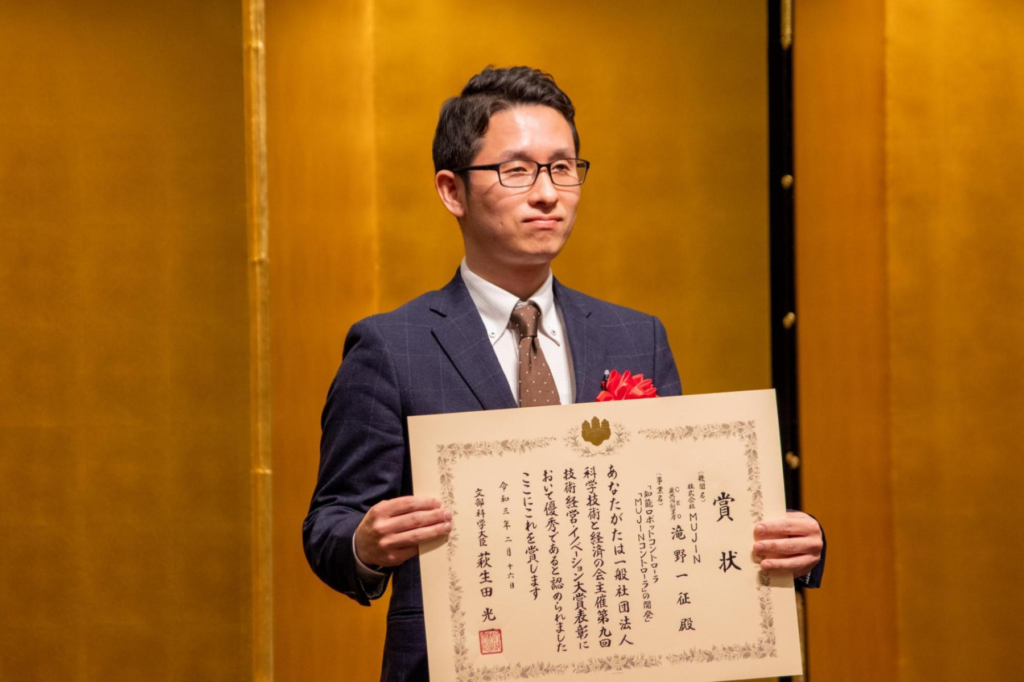 Mr. Yasuhiro Itakura, a Director-General of Science and Technology Policy Bureau, Ministry of Education presented the award to us. "MujinContoller has realized the automation of complicated processes. This is a great example of the success in productivity improvement at manufacturing sites."
As he attended the ceremony remotely, the picture was taken through the screen.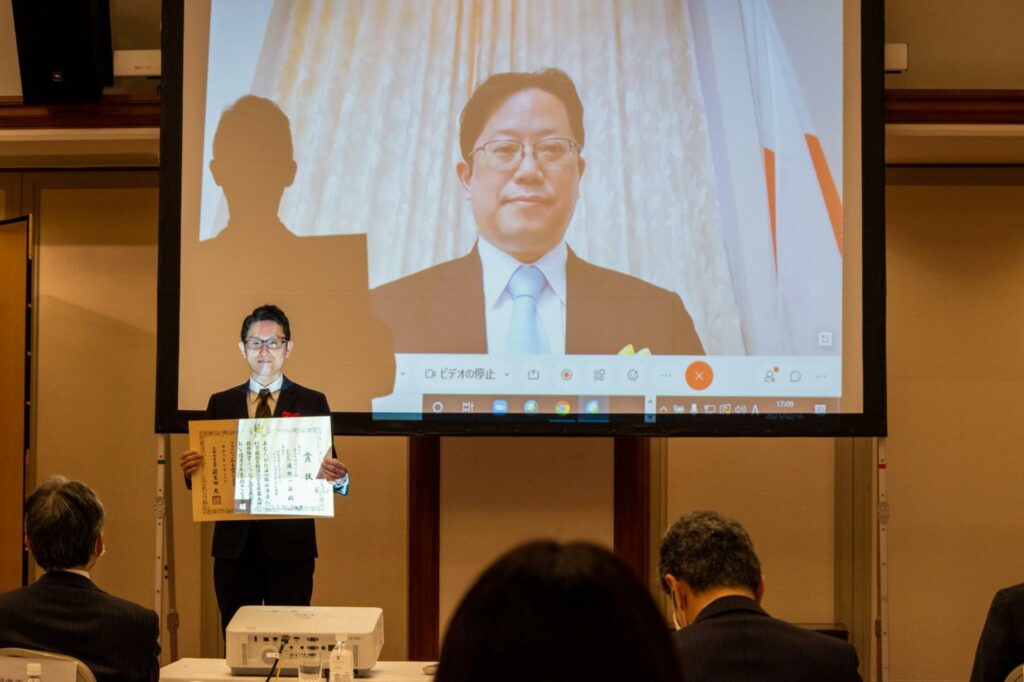 Award-winning Speech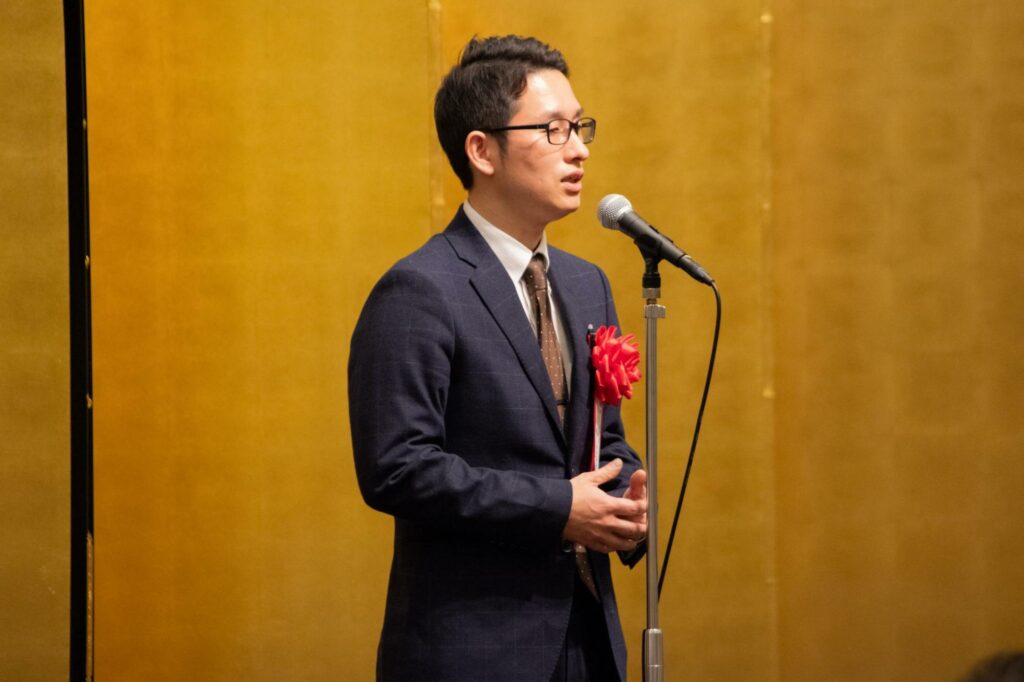 "Thank you very much for giving us such an prestigious award.
Mujin was founded 9 years ago, and our main product is MujinController, which is the brain making robots intelligent. There are many great robot manufacturers in Japan, so we are currently developing a solution business by making these robots intelligent and sending them to logistics and manufacturing processes that were previously difficult to automate.
I happen to be the founder of the company, so I am often asked why I came up with this idea. But I have realized that it is about 1,000 times harder to implement and keep working on an idea than to come up with it.
We are an unusual startup company in the heavy industry, where it requires a lot of capital and time. Also, since our technology begins in the virtual and ends in the real world, we have to verify that it works properly in the natural world before delivering it to our customers. There are many things in the natural world that humans don't know, so a lot of troubles can occur. It doesn't matter how smart or highly educated, our employees have always stayed at the distribution center or factory until complete the project even to the late night. We may look like a glittering startup company, but in fact, we have been a "muddy" startup company.
As I'm sure you are all aware, innovation may sound glamorous at first glance, but what I really feel is that it is the accumulation of efforts. Therefore, I am very grateful to our employees, partners and supporters who have stuck with us through this process, and to everyone who has provided us with these awards and support.
This award from the Minister of Education is also very meaningful to us. My founding partner was a postdoctoral fellow at the University of Tokyo after graduating from Carnegie Mellon University, and our company was founded based on the technology he invented at that time. Therefore, one of our missions is to create a role model: developing technology through education, starting a company with the technology, conducting business with the company, and contributing to society with the business. If we can create one example, I believe it would encourage the young generations.
I would like to ask for your continuing support as we continue to devote ourselves to our business. Thank you very much."