Mujin received the 'Startup of the Year 2023' award at the Startup World Cup! This remarkable achievement marks our 23rd award! Thank you ALL Mujin employees for making it happen!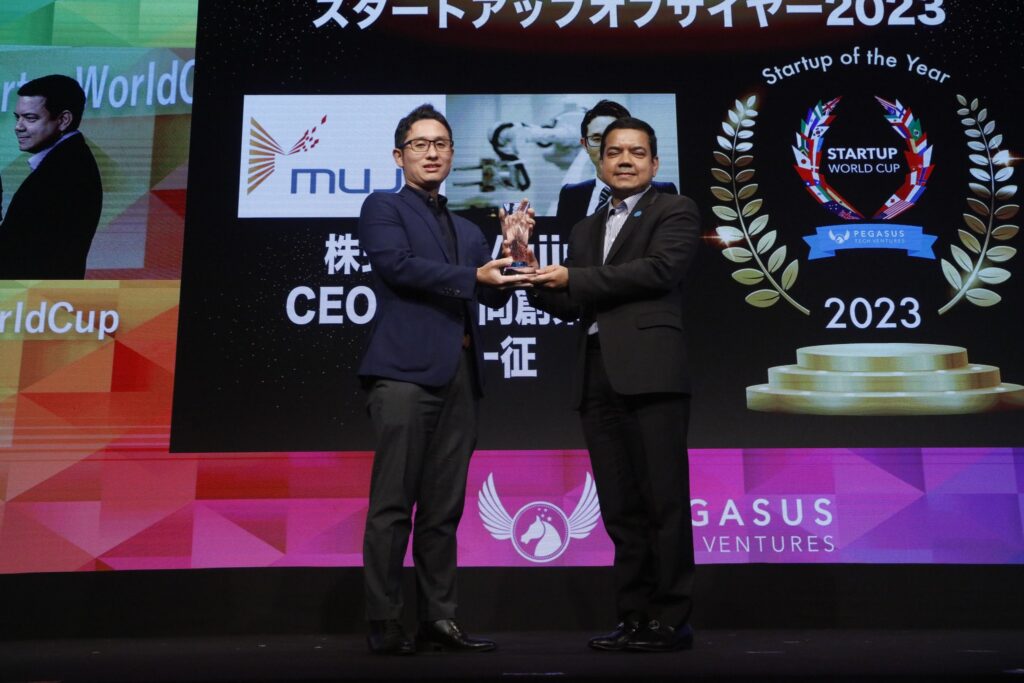 Tokyo Governor Yuriko Koike, who visited as a special guest before the start of the contest to give encouragement, said, "Japanese technology continues to produce innovative products and services that meet the needs of the times, and the various people who are gathering in Tokyo" I sincerely hope that by utilizing our know-how, Japanese startups will flourish even more and that all startups in Tokyo will succeed."
The Startup World Cup is renowned as the world's largest global pitch contest and conference, hosted by Pegasus Tech Ventures, a global venture capital firm based in Silicon Valley. Preliminary competitions are conducted in over 50 countries and regions worldwide. The winning startups from these regional preliminaries will advance to the world finals, slated to take place in San Francisco in the winter of 2023. The world champion will receive a substantial investment prize of approximately 100 million yen and earn the prestigious title of world champion.