Major e-commerce companies are actively looking to improve business operations with automation. Ahead of this, businesses that handle products, such as wholesalers, have already begun to automate large parts of their operations. But there is still only a small number of people who realize that picking can be automated. Throughout history, picking was done manually by employees, and few people saw this as a business problem.
This story is about the world's first fully-automated logistics center.
Please find another blog articles about Mujin, Inc.'s story here: Mujin Story
In 2015, Mujin moved into logistics (Mujin Story #4: The opportunity to move from manufacturing to logistics), and a couple of months later received requests from Chinese customers who wanted to build automated warehouses. At that time, such conversations sounded like science fiction movie scenarios; some warehouses were just starting to implement automation in small parts of their operations. Our picking technology was posed to bring innovation to the world of logistics.
Office Relocation as a catalyst for business growing
Mujin moved our headquarters to a new office near Tokyo Skytree in spring 2017 with space three times larger than the previous office with around 40 employees, of which 70% were non-Japanese. When highly-capable engineers work together with their peers, they tend to get into a positive feedback loop and inspire others to grow. 
The new office was inside a warehouse with a service elevator for transporting robots along with their forklifts–up to 4500 kilograms. Mujin was able to install more robotics hardware in the new office, where our engineers could create innovative solutions and upgrade existing ones. The new space was designed for robots to move, allowing engineers to test their systems in real-time.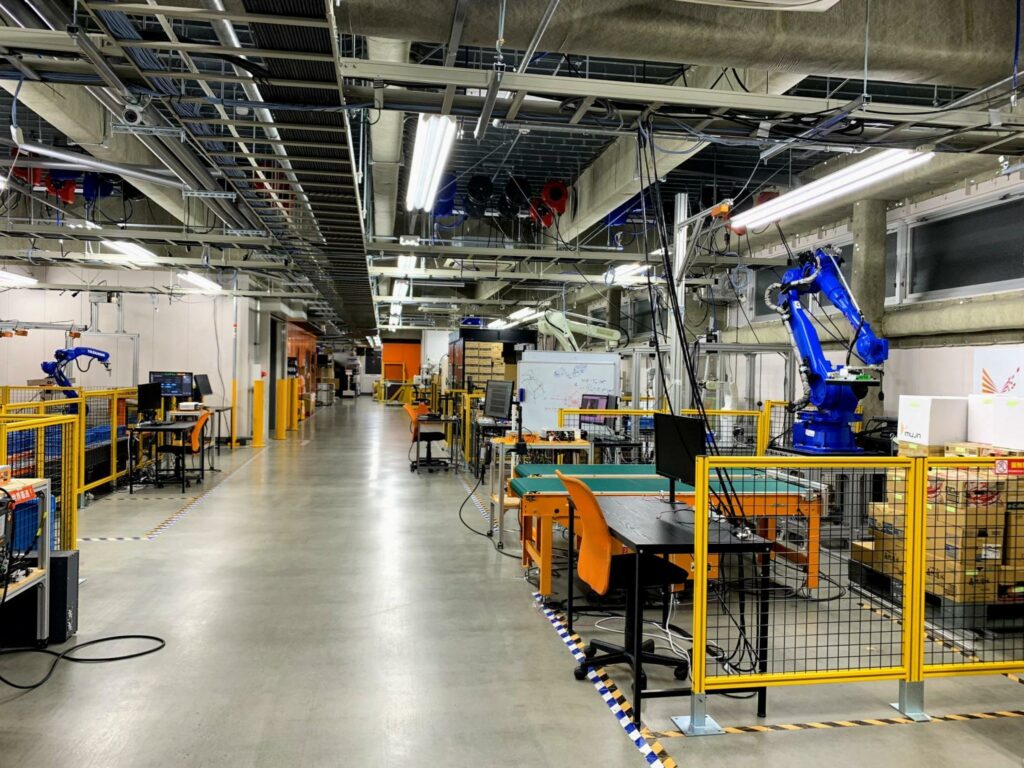 The new office had a spacious cafeteria for employees to dine together. At that time, Mujin provided free lunch to employees three times a week by ordering sushi, pizza, or catering. Other days employees could cook by themselves at Mujin's kitchen. For example, an infrastructure engineer who loves cooking, prepared his special minestrone, while eating sandwiches made with ham, cheese, and lettuce laid out on the table. Later in 2018, Mujin started providing a free lunch every day, freshly prepared by our chef (Hungry? There is a free lunch!).
Drinks were also free. Rosen likes to drink coffee, and a very particular coffee machine with good quality coffee beans was purchased. Everyone at Mujin could get a delicious coffee every day (Good coffee at the workplace – it's possible with Mujin!)
There was a sofa area next to the cafeteria where employees could play video games during break time. Some walls were painted the our brand color orange. The inside of the office felt like an office you would see in Silicon Valley in America.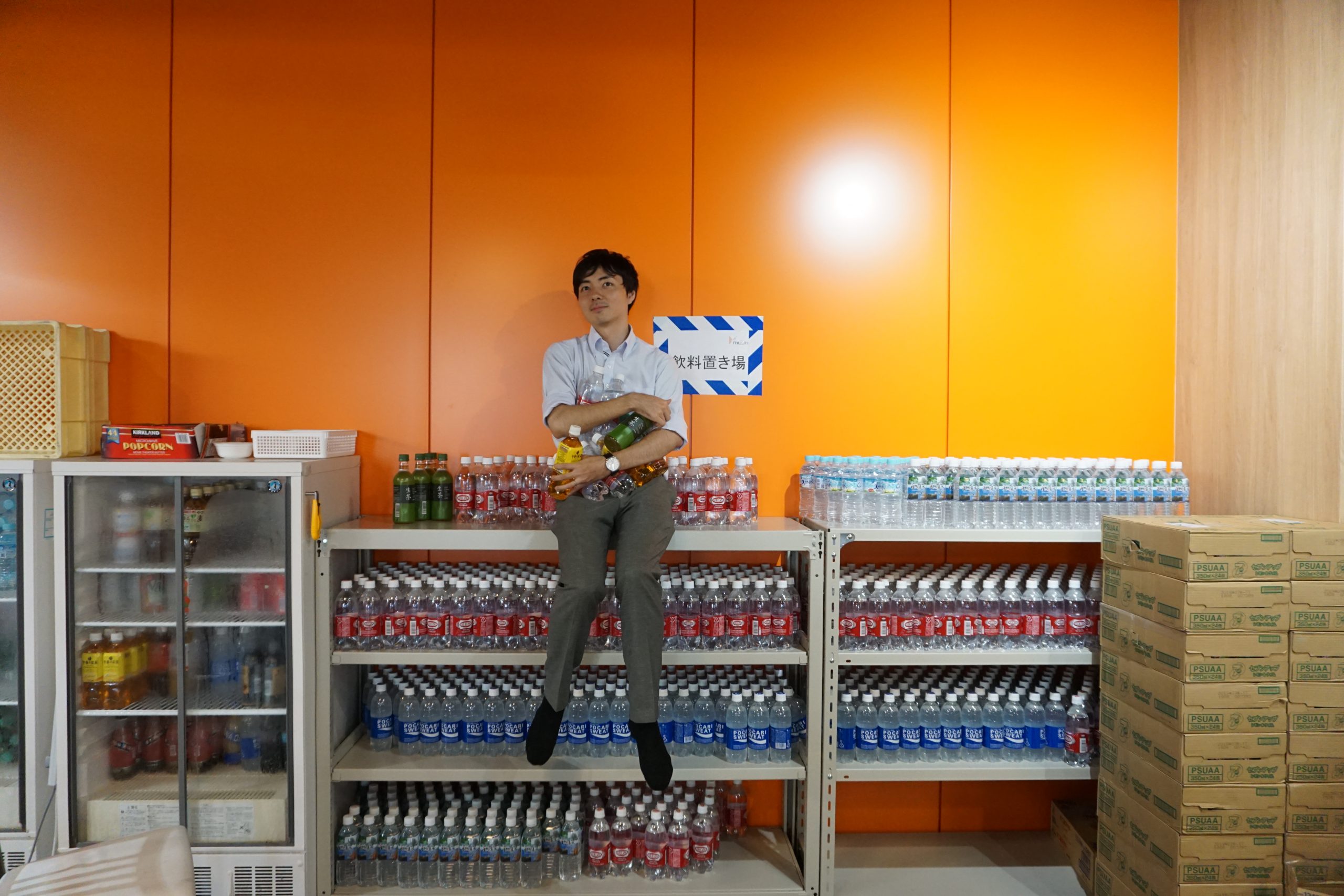 Mujin's challenge was to achieve cutting-edge technology with a small group of talented people, and it was difficult to expand widely into the world. Now Mujin is widely known in Japan and has an active, growing business in China.
How did we get to China?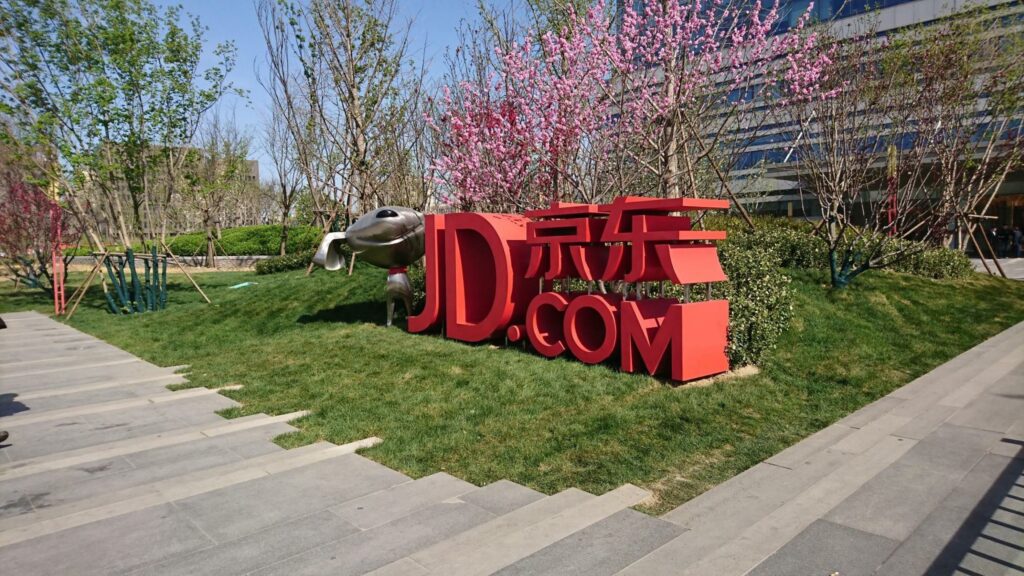 A couple of weeks later after moving to the new office several executives from Chinese e-commerce giant JD.com (Jing Dong) visited Mujin's office to discuss a fully automated large-scale warehouse in Shanghai. JD.com is the second-largest EC company in China which has a huge product offering, covering everything from fresh food and apparel to electronics and cosmetics.
JD.com evaluated Mujin's idea about how to fully automate their warehouse with one big robotics company. After about three months of negotiations, Mujin signed a contract with them. Rather than selling just a controller, Mujin agreed to deliver an intelligent robot solution to automate all necessary processes from receiving items to sorting and packing. New features were proposed such as automatic barcode scanning. Mujin asked JD.com executives to visit our office a second time and showed them an impressive display of our new features and demonstrated the potential number of items that could be picked per hour.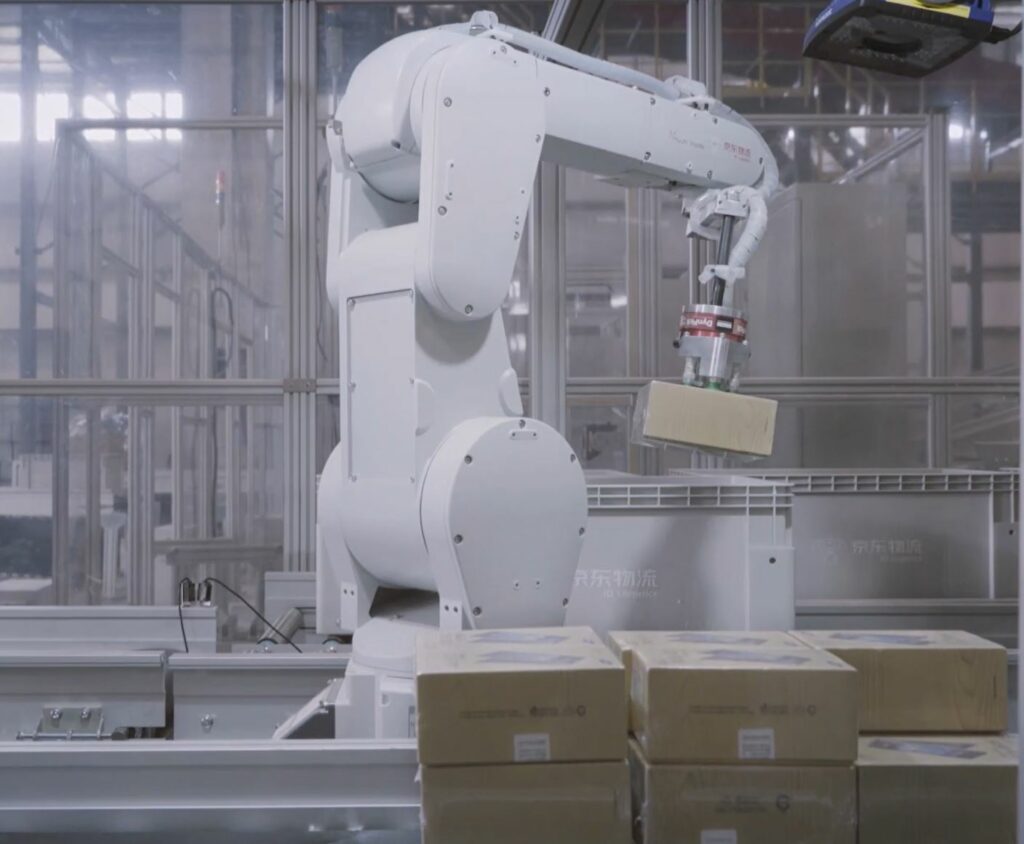 China, with its huge population and increasing logistics flow, is in a rushed state of building logistics warehouses. In each quick warehouse build-out, they require the latest automation technology and the ability to deploy in a short timeframe. Typical warehouse automation efforts are a carefully thought-out process implemented step-by-step with constant improvements, and involves many partner companies introducing new technologies such as self-driving trucks or drones.
Regardless of limited time and all challenges Mujin faced, the world's first fully-automated warehouse operated entirely by robots was ready in January 2018. The 40,000-square-meter facility would usually employ around 500 workers, but that number is cut down to just five to oversee and service the robots. Mujin realized the latest automation technology according to JD.com's requests with a short delivery time. The 20 robots which are powered by Mujin controllers could process around 200,000 packages per day. The warehouse automation is based on motion planning, which allows industrial robots to operate autonomously and intelligently; picking, transferring and packing boxes. Other robots transport boxes to loading docks and trucks. JD.com provides same- and next-day delivery, covering more than 1 billion people. In the EC industry, demand for everyday items is increasing, and enormous quantities of orders surge in 24 hours a day. Logistics centers that can operate continuously are being built with Mujin solutions.
Mujin focuses on automation in the manufacturing and logistics industry, and our products can control anything with a motor. In the future, we believe we can make an era in which robots can be easily used in a variety of fields.  
Mujin CTO, Rosen, usually says that the automation approach is similar to creating sophisticated machines such as trains, planes, or rockets. These machines are not self-learning but instead were created under design principles to be predictable while operating. That's what Mujin does with robotics – create perfectly predictable systems.
At Mujin we call this approach machine intelligence (MI). Once we achieve our goal, we will be able to breathe life into robots. And they will work among us.
All we need to do is look straight and go forward towards our big picture.