Mujin journey of these 12 years has been a testament to Mujin's unwavering commitment to excellence, its thirst for innovation, and its relentless pursuit the highest quality of robotics.
From its origins in a small garage in Japan amidst adversity, Mujin has evolved into a global powerhouse with a team of more than 300 dedicated members. This remarkable growth has been possible due to the trust and partnership of numerous companies, supportive families, and passionate Mujin members who have put their heart and soul into the company.
Mujin marked a milestone as it celebrated its 12th anniversary with a series of captivating events that left everyone inspired and motivated. The festivities reflected Mujin's journey from a humble garage startup to a global leader in the robotics industry.
Special Award Ceremony
The highlight of the anniversary was the Award Ceremony. During this special event, we took the time to recognize and honor seven outstanding team members who have made remarkable contributions to Mujin. Their hard work and dedication have played a crucial role in driving Mujin's success, turning it into more than just a company focused on robotics. What makes this year's ceremony even more meaningful is that the winners were chosen by their fellow Mujin employees.
More details about the ceremony: Mujin's Award Ceremony honors 7 outstanding employees
Internal Updates meetings with Mujin founders
Mujin's founders organized special events that brought the whole team together. These events are an opportunity to discuss the company's recent achievements, its current state, and the promising path ahead. Our founders' consistent presence and accessibility play a significant role in this process. Their regular interactions with the team provide employees with encouragement and the chance to learn things that might not come up in conversations with just the management.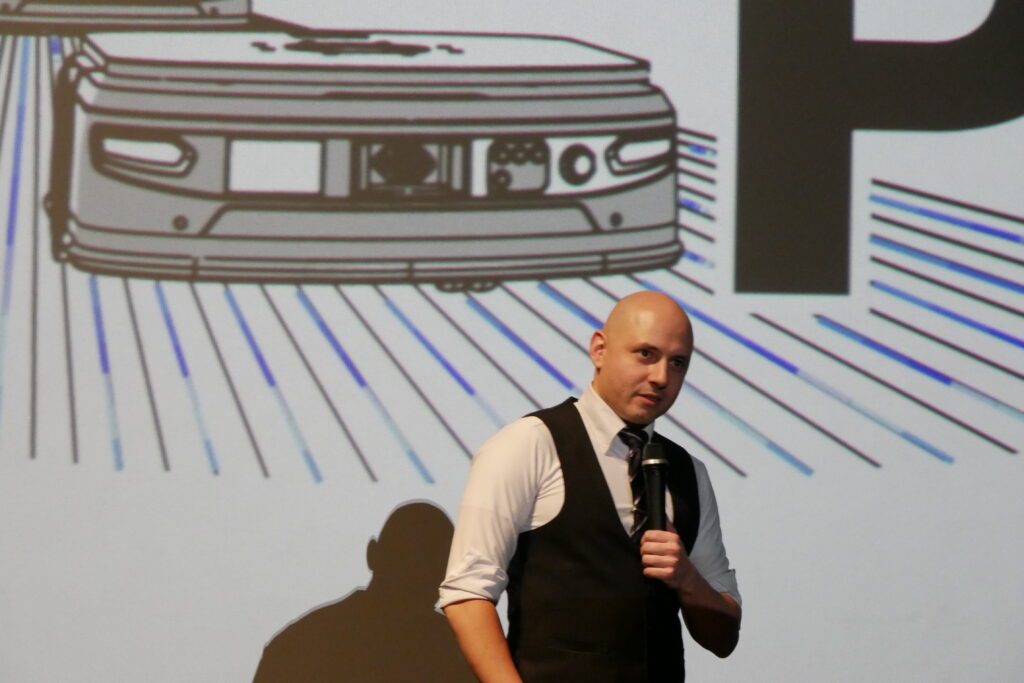 Information sharing makes things easier and smoother, and employees do their best towards our goal – liberate all human beings by automation of super dangerous tasks, give people more time to be creative. Each employee needs to understand why they are here and how individually and as a team, they are contributing to the success of the company – providing a sense of belonging and purpose.
Afterparty
After the official ceremony, the festivities continued with an exciting afterparty (二次会). Laughter, joy, and a sense of togetherness filled the air as the Mujinians came together to celebrate accomplishments and embrace the future's challenges as a united force. The afterparty was a fantastic occasion where we all had a blast, enjoying the company of friends. Moreover, it served as a valuable chance for our new team members to get to know Mujin employees and gain deeper insights into our company.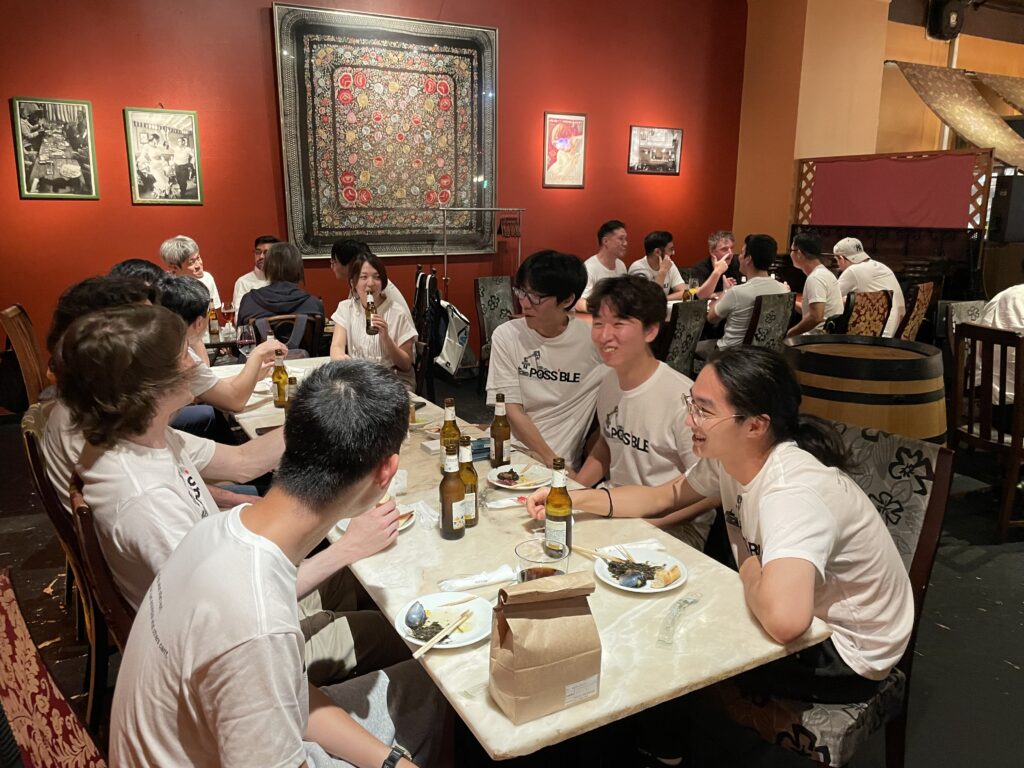 Although robotics software is a lot of fun, it is also a very challenging field that requires hard work. Therefore, fun events like these are very nice ways to take a breather and provide a great team bonding opportunity. The afterparty wasn't just a celebration; it was a moment for us to unwind, forge connections, and emerge more united and motivated to take on the exciting journey that lies ahead in this dynamic and demanding realm.