Today is our last operating day in 2022. We'd like to celebrate our incredible successes and Mujinians who went above and beyond for our company. Thank you for being with us and supporting us this year.
2022 Highlights
Mujin's Vision and Machine Intelligence, a very unique way of doing robotics: video by Rosen Diankov, CTO
Robotics automation is the key to liberating the next generation of society, creating a higher quality of life, and giving everybody the time to innovate, create and do what they want to do.
The Mujin solution of "intelligent robot + AGV" that enables flexible automation has recently been increasingly applied to industries other than logistics.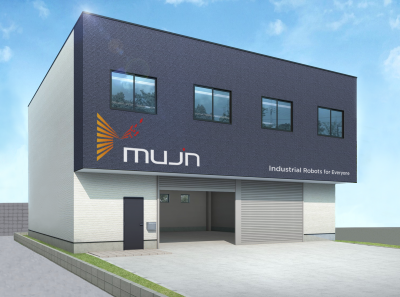 We established the Nagoya Sales Office in November 2020 and have been engaged in providing services mainly in the Tokai region. Combining intelligent robots and AGVs, Mujin has been promoting the automation of picking and transfer processes at manufacturing and logistics sites.  
With the expansion of our business in the Tokai region, we have decided to relocate our Nagoya sales office to a new office with a floor space more than 4.3 times larger than the previous one.
iREX2022
We participated in the International Robot Exhibition (iREX2022), one of the largest robot trade shows. We were happy to exhibit "the current reality" of logistics and factory automation by Mujin.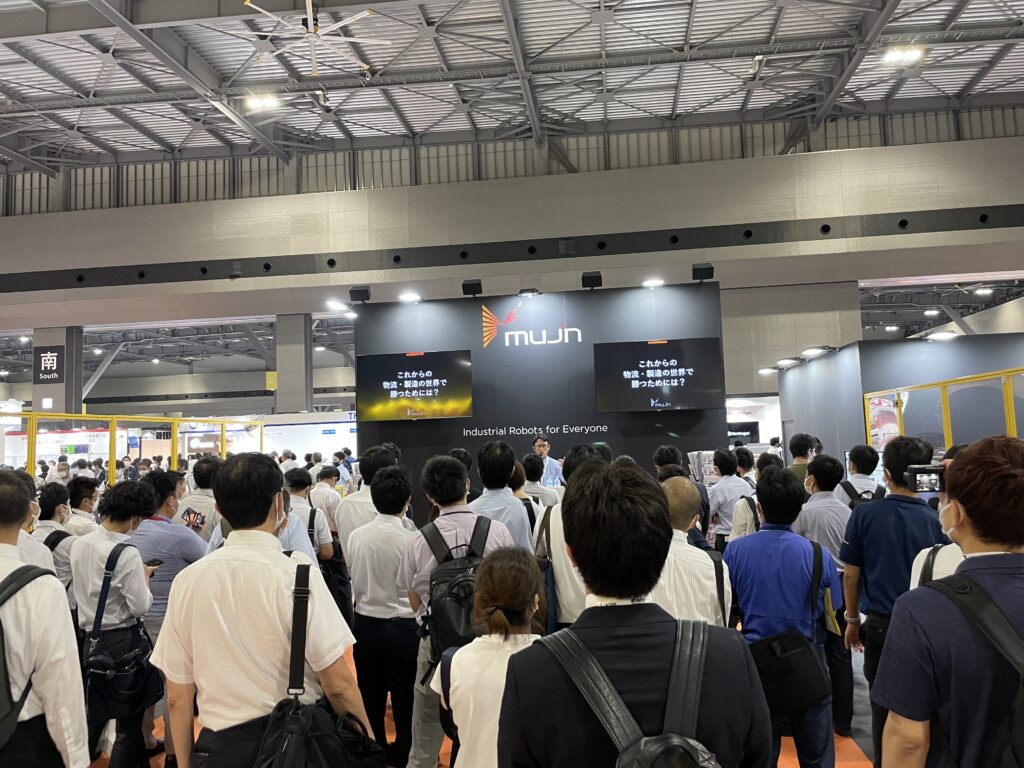 Logis-Tech Tokyo 2022 
At Logis-Tech Tokyo, one of Asia's largest exhibitions of Material Handling and Logistics, we showcased total solutions that combine multiple robots, AGVs, and conveyors in order to realize automation in situations that require complexity and flexibility.   
RTJ 2022 
The Robot Technology Japan 2022 (RTJ), the exhibition in Nagoya, was a great success for us!
MODEX 2022 
Mujin US showcased "the Automated Warehouse of the Future" at "MODEX 2022, the supply chain trade show held March in Atlanta.  
Automate 2022 
Mujin US exhibited at Automate 2022 in our partner Shape Process Automation's booth. Our Machine Intelligence is poised to accelerate the proliferation of advanced robotics systems throughout North America. 
A3 – Association for Advancing Automation's AMR & Logistics Week 
Mujin US exhibited at and sponsored the Association for Advancing Automation's AMR & Logistics Week, which was co-located with The Vision Show, in Boston. We debuted the latest addition to our lineup there, a quick-deploy robotic case handler, called QuickBot.
It was a great opportunity to participate in the 2022 IEEE/RSJ International Conference on Intelligent Robots and Systems (IROS) and it brought us amazing connections with robotics researchers. Some of them visited the Mujin HQ office after IROS. 
FANCL Corporation
Hikawa Seiko
TOA Engineering
Yagi Industry
Aisin Corporation 
TRUSCO NAKAYAMA Corporation 
Mujin family became bigger and we continue hiring the world top talents. Join us!