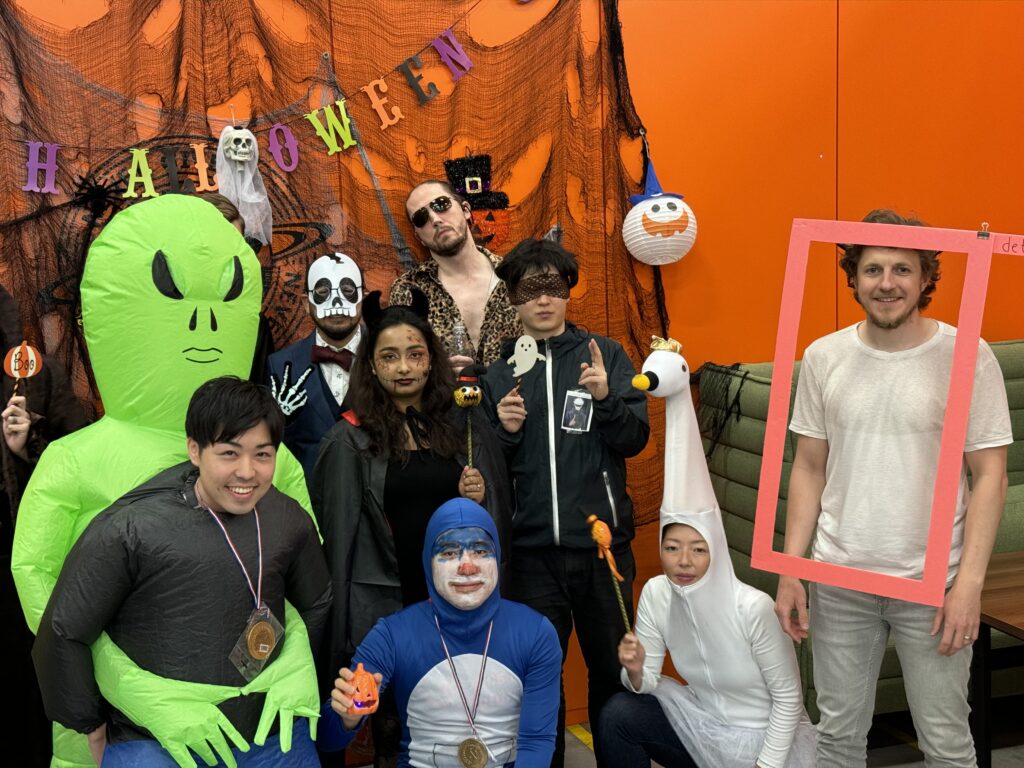 In the spirit of Halloween, Mujin Tokyo office transformed into a den of spookiness and excitement as our employees embraced the festive atmosphere to the fullest. This year's Halloween celebration was filled with laughter, great food, and unforgettable moments.
You might wonder what Doraemon, Lady Swan, and an engineer detecting Mujin have in common. The answer? They all converged in the same office to revel in the Mujin Halloween festivities! Halloween at Mujin is more than just a tradition; it's an opportunity for our team to unwind, bond, and create cherished memories.
At Mujin, we understand that the heart of Halloween celebrations is not about specific events but the playful and enjoyable atmosphere it brings to the workplace. Our Halloween event epitomizes this spirit, allowing our employees to let their hair down, de-stress, and have a blast with their colleagues. The ambiance in the Mujin cafeteria was transformed into a spooky haven for our Halloween lunch.
Our talented chef prepared a special Halloween lunch that's been a tradition at Mujin for five years. The menu featured an assortment of dishes, including lamb, beef, Mujin-style fried chicken, blue pasta, pumpkin gnocchi, various fresh fish sashimi (complete with a real shark heart), and an abundance of fresh and cooked vegetables – all in keeping with our "bloody" Halloween theme.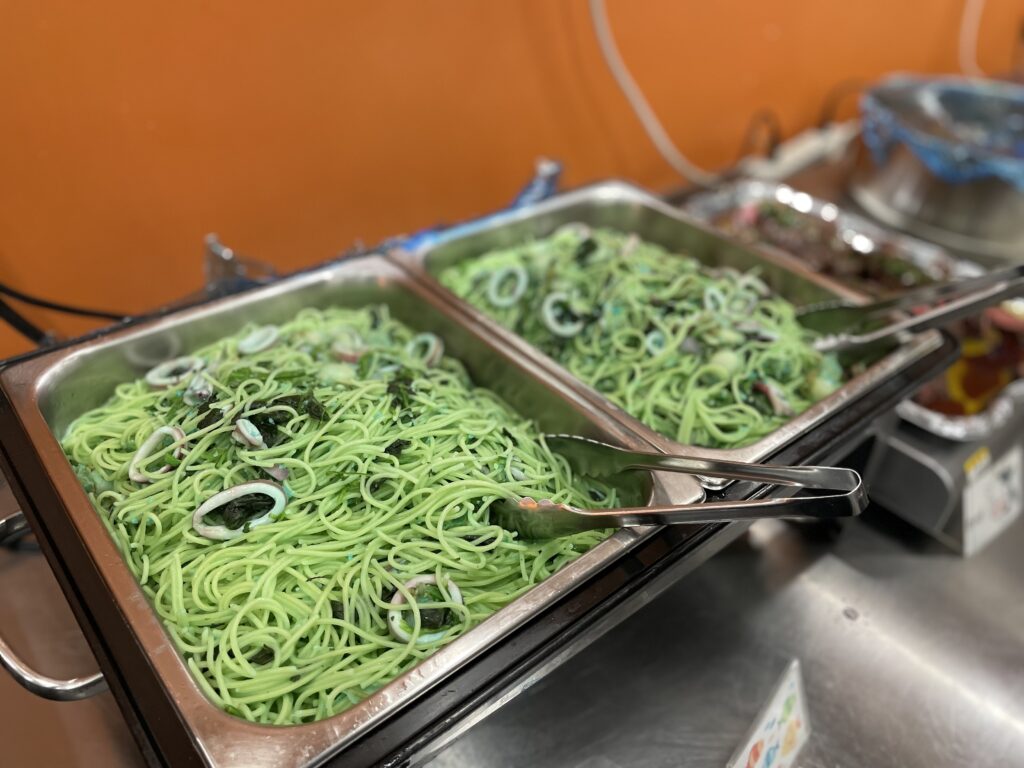 No Halloween celebration would be complete without a sweet treat. For dessert, we savored scrumptious pumpkin pudding and a variety of adorable Halloween-themed sweets, thoughtfully provided by our HR team.
Halloween at Mujin is a tradition that continues to grow and evolve, offering our team a chance to unwind, enjoy great food, and embrace the playful atmosphere that defines the holiday. It's more than just an event; it's an opportunity for our team to come together, strengthen bonds, and create unforgettable memories.
As we wrap up Halloween 2023, we look forward to more celebrations and experiences that foster a sense of camaraderie among our Mujin family.