Mujin is excited to announce that we were unveiling our next revolutionary automation solution at the ProMat2023 expo in Chicago-our automated truck trailer and shipping container unloader, TruckBot, can unload up to 1,000 cases per hour!
Able to unload up to 1,000 cases per hour, TruckBot is a robot with an unconventional form, built specifically to address the challenges presented by the unloading process of floor-loaded trailers and containers employed at most warehouses and distribution centers.
"TruckBot is a game-changer for warehouses looking to streamline their operations and reduce costs," said Rosen Diankov, CEO of Mujin Corp. "The dock door is the largest bottleneck in our supply chain and unloading trailers is back-breaking work. TruckBot will improve safety and effectiveness for warehouses across the globe while unlocking the possibility for true fully-autonomous operations."
​​TruckBot was designed to attach to standard telescoping conveyors found at many existing loading docks. It reaches up to 1600 cm into the truck trailer or shipping container and can handle boxes weighing up to 23 kg, including containers with packing complexities and Mixed SKU loads.
In Mujin US's exhibit at ProMat, TruckBot was working in collaboration with a MujinRobot Palletizer to sort the cases into pallets for storage. AGVs will then transport the pallets back to a depalletizing location to reset the cycle.
We are thrilled to have been featured not only in our own booth but also in other prestigious companies' exhibits. For instance, at the KPI Integrated Solutions' booth, our MujinRobot Depalletizer was prominently showcased. In addition, our collaboration with KUKA has allowed us to demonstrate the power of our advanced vision system and controls for palletizing and depalletizing. Together, our technologies offer a unique and innovative approach to intralogistics.
Our collaborations has been a great success, and we look forward to continued opportunities to showcase our technology together.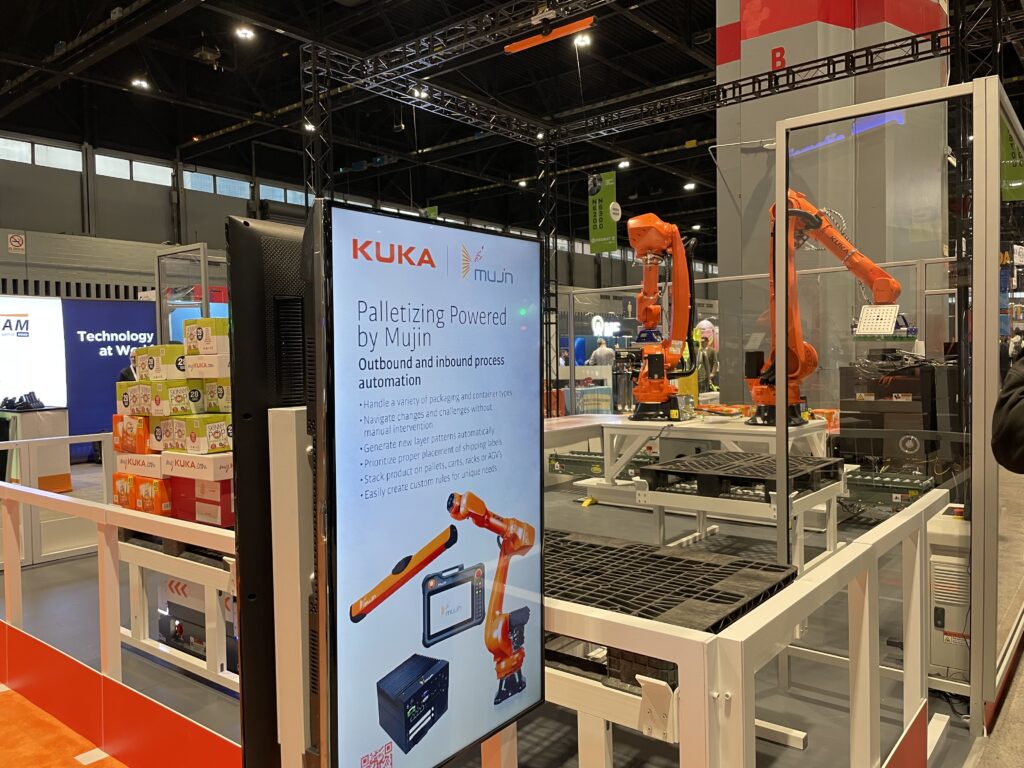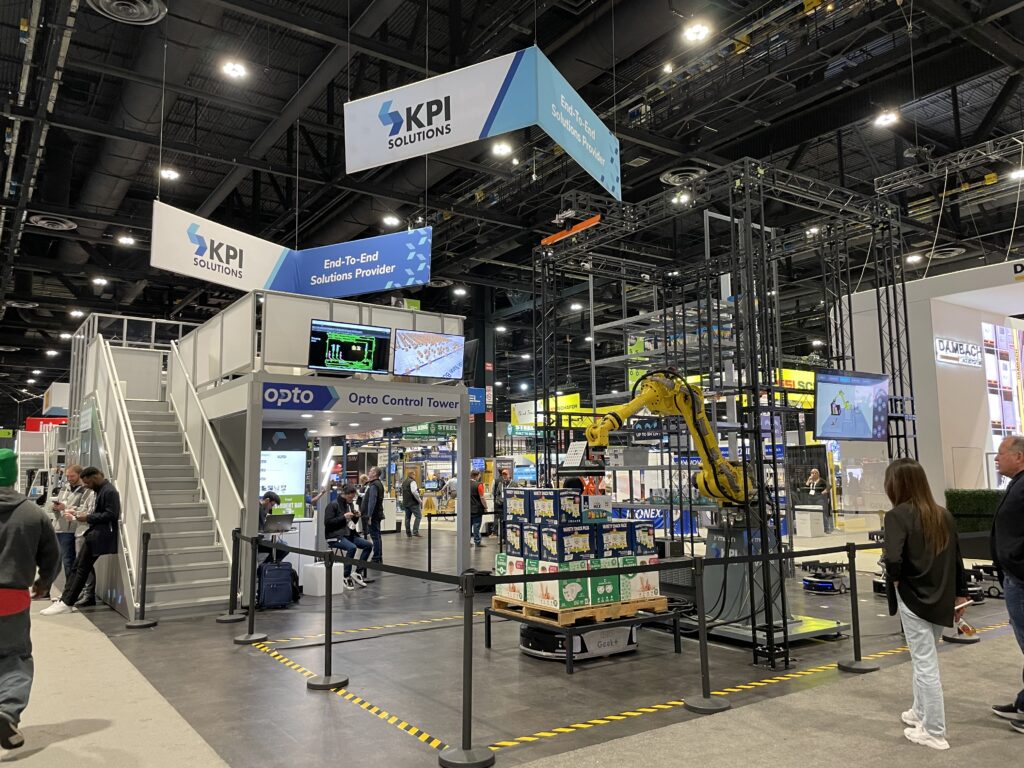 ProMat 2023, one of North America's largest material handling and supply chain trade shows, took place from March 20th to 23rd, 2023, at McCormick Place in Chicago.