On February 25, the 2nd/3rd Japan Open Innovation Prize Ceremony was held at Toranomon Hills Forum, Tokyo.
The award is organized by the Cabinet office to celebrate open innovations that serve as a model, have a large social impact, and are sustainable.
"Intelligent Robot Controller Development," which Mujin has worked on with robot manufactures, was awarded the Prime Minister's Award, the Grand prize, of the 2nd Japan Open Innovation Prize last year. The award ceremony was postponed until this year due to Covid-19, and it was held together with 3rd.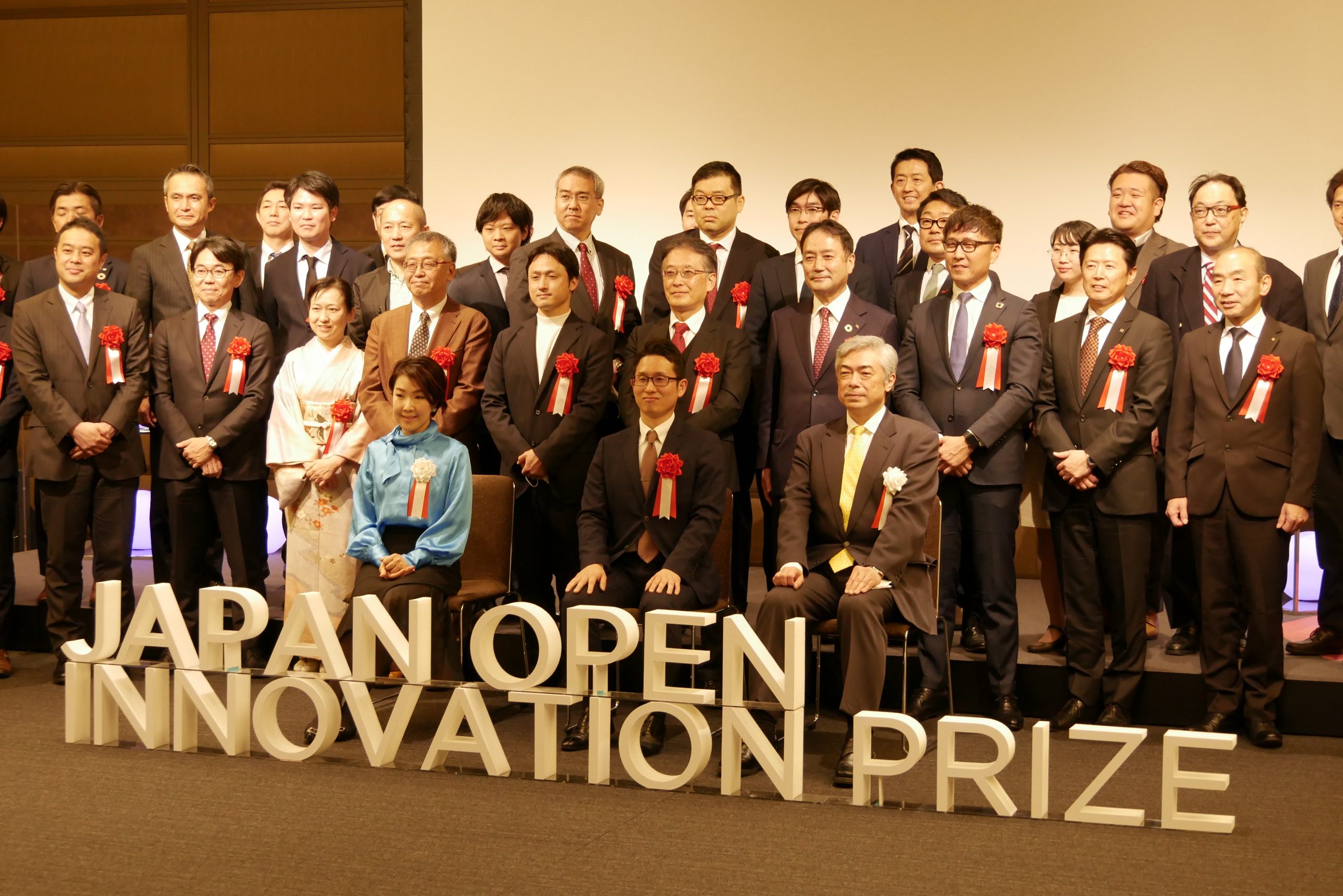 Program 1 : Symposium – Award Winners Panel
As the first part, a panel discussion was held under the title of "the keys to successful open innovation from the perspectives of award-winning projects." Issei Takino and Mr. Narita, the winner of Prime Minister's award for this year, participated in that session.
According to Issei, "Just making a platform would not work. It is a killer application that customers would feel like trying. As customers use it, the system will finally become a platform. It is important to realize a structure where is valuable for customers, partner companies, and the company itself, and works as a business."
Program 2 : Award Ceremony
Mr. Shinji Inoue, the Minister of State for Science and Technology Policy, presented the award to us.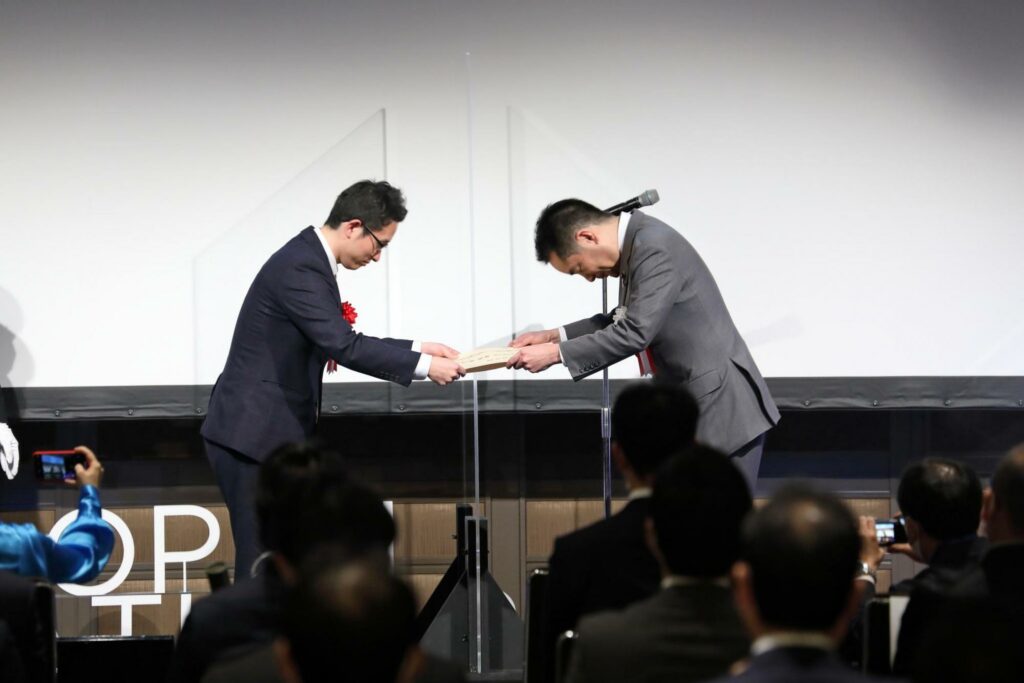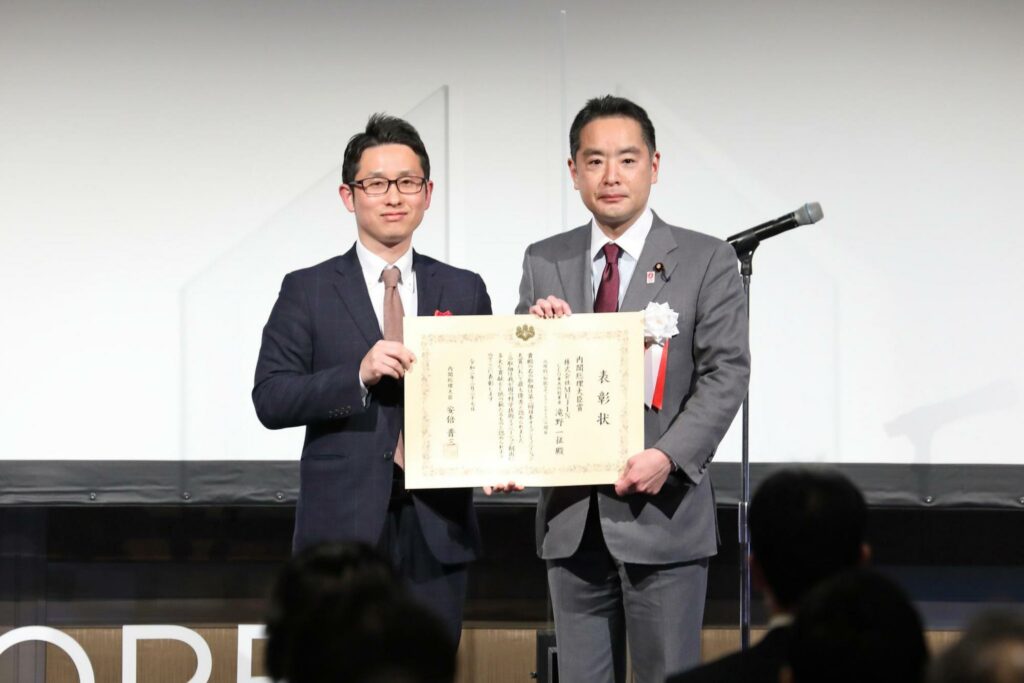 Award-winning Speech
On behalf of the winners of the 2nd Japan Open Innovation Prize, Issei had a speech.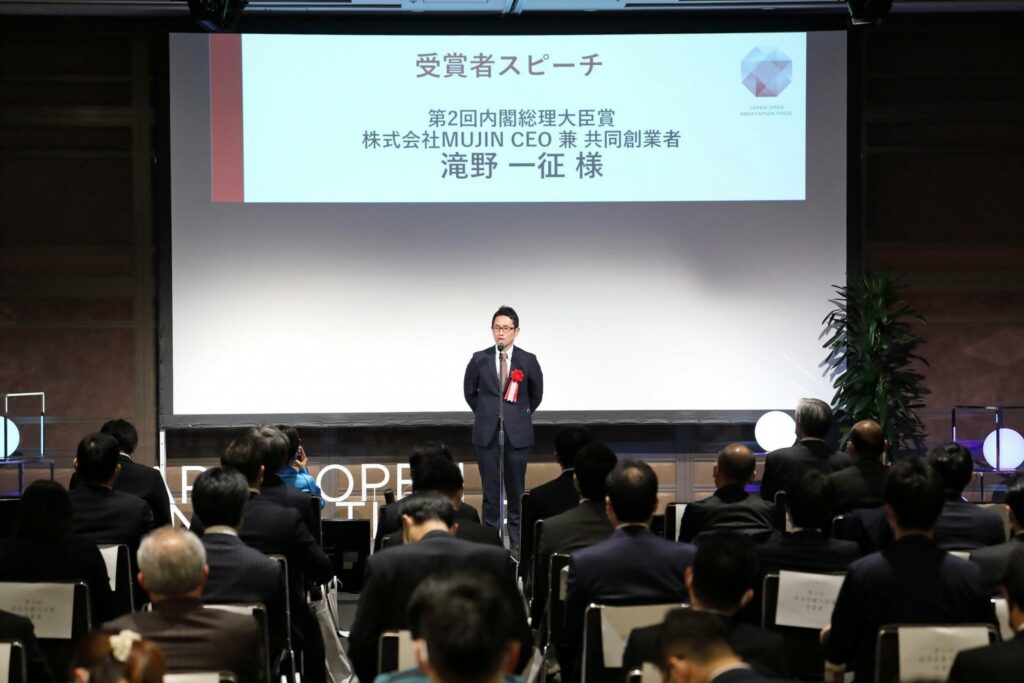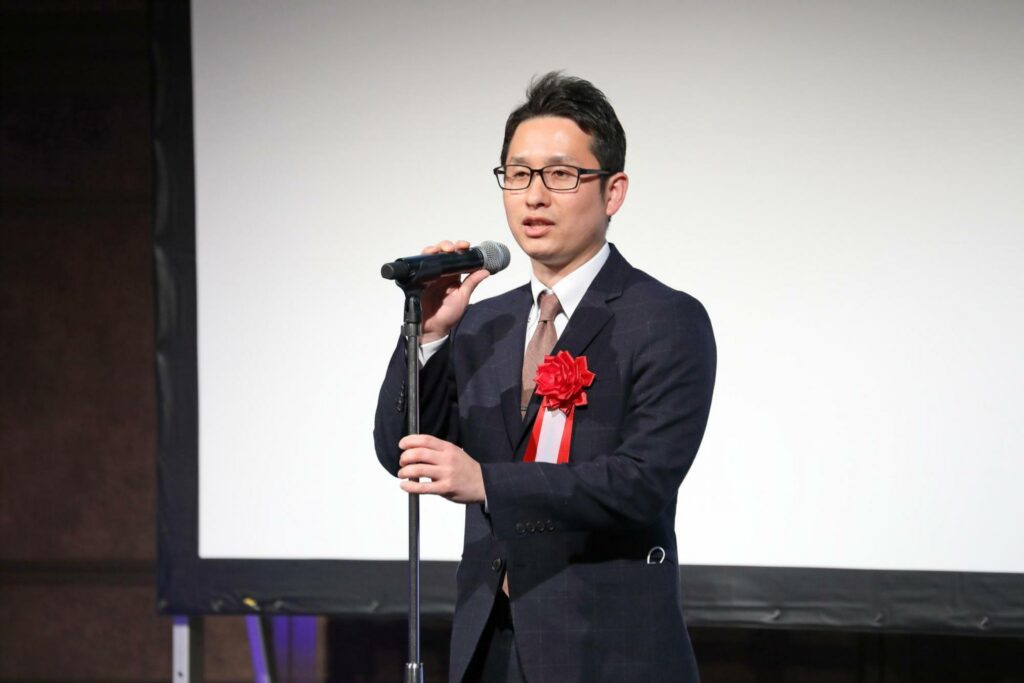 "It means so much to me that the efforts we have made with robot manufacturers for a long time were highly evaluated in this way.
"Open" in open innovation means that we didn't get information that was originally open, but made open what was closed. The robot control system is the result of the robot manufacturer's efforts, tears, and histories as a technology company. It must have been a very hard decision to open even a part of them. We really appreciate that they made such difficult decisions for us.
As opening up for open innovation requires such a hard decision, the company that acquired the information has to be able to give back. We have to keep providing a scheme where customers are happy and the partners' business goes well at the same time.
We would like to contribute even a little to make more people use these great robots in Japan, to expand the robot market, and to make people concentrate on creative work to make the world better. We will continue to devote ourselves to our business so that we can give back."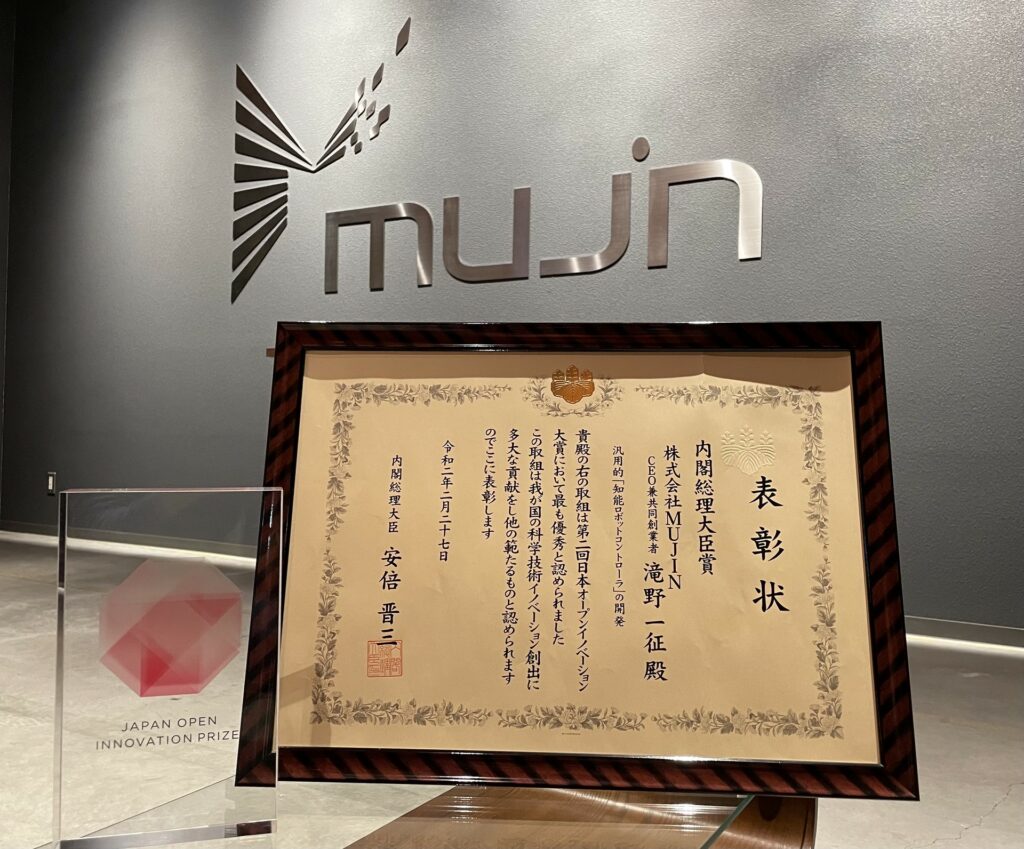 Selection Committee Speech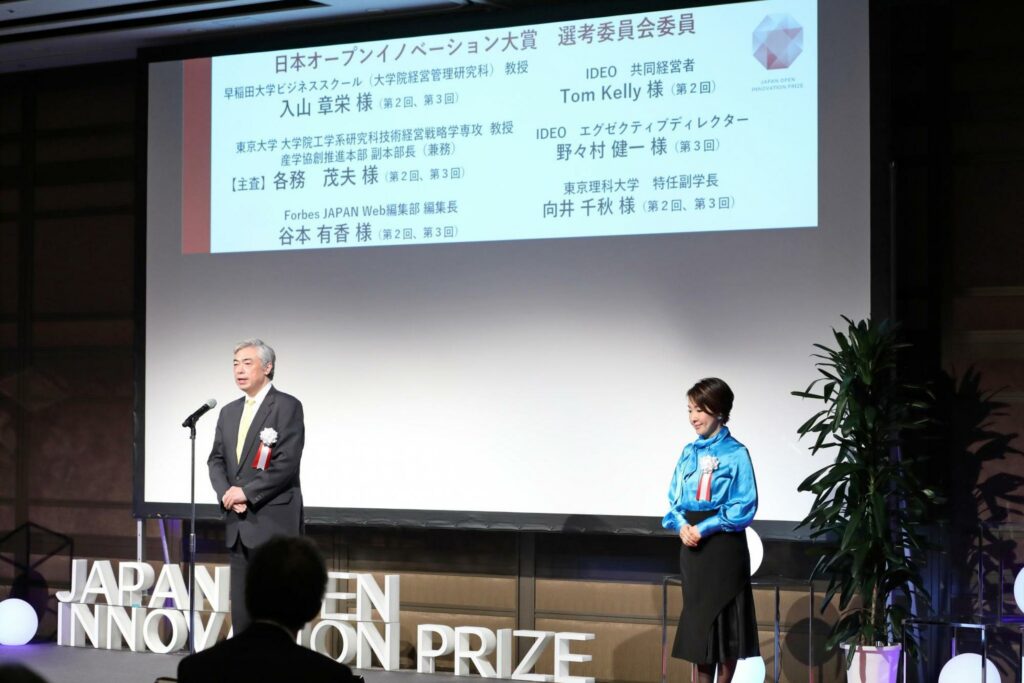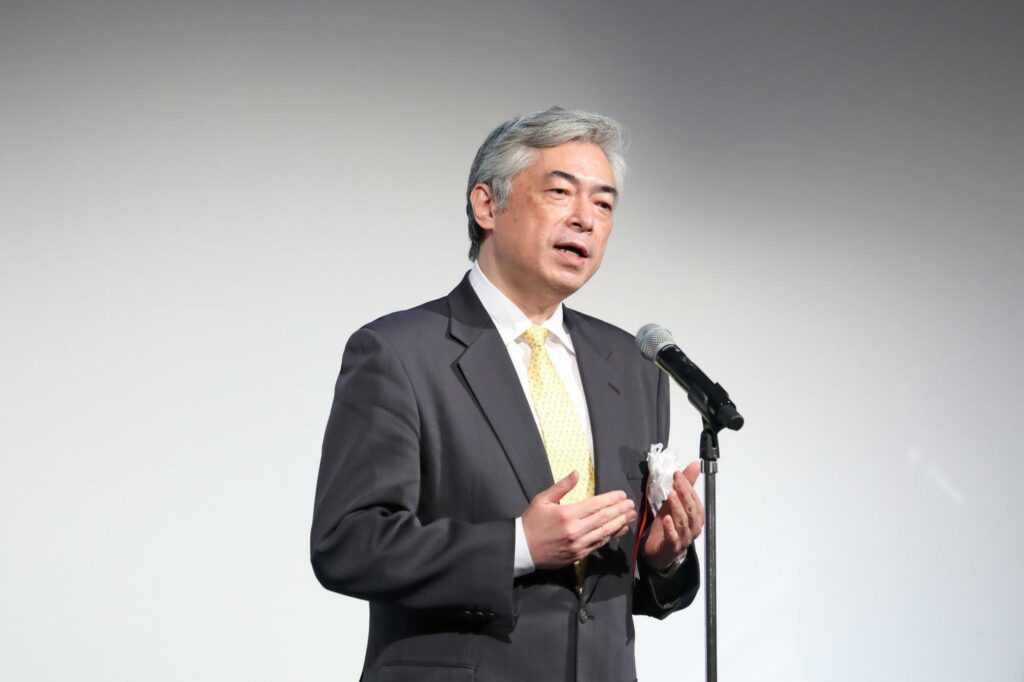 At the end of the program, Mr. Kagami from the selection committee had a speech. He gave comments for Mujin's project. "It is great that Mr. Takino could say it flatly that open innovation is a mere structure until they can deliver a killer application to the customers. It is an example of the true open innovation achieved actual results. It has a possibility to move up the whole robot industry."
Video on Youtube
The award ceremony can be watched here on Youtube (Japanese only).
0:35:43~ Panel discussion "the keys to successful open innovation from the perspectives of award-winning projects"
1:32:42~ Award ceremony for Mujin
2:39:17~ Award-winning Speech by Issei
2:51:23~ Selection Committee Speech