For "Mujinians Voice" series, we would like to introduce Yoshiki, who is working as an intern for robotics system team from this August for 3 months.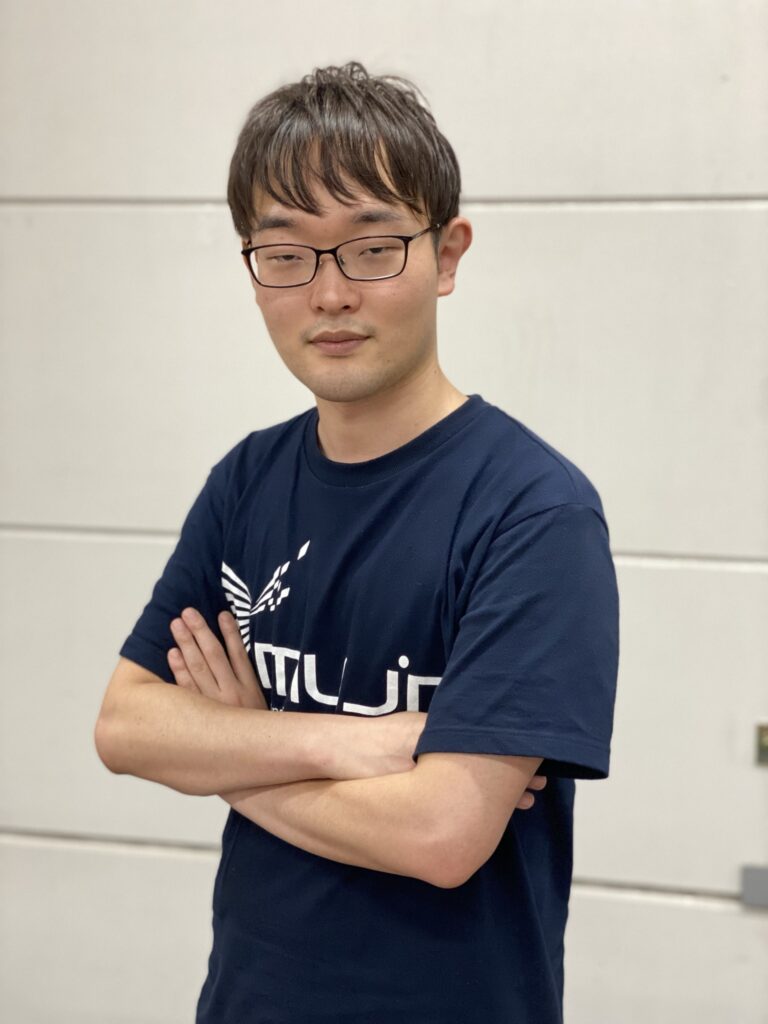 He is a master student at the Information Systems (JSK) robotics laboratory at the University of Tokyo. We would like to share his thoughts about the Mujin Robotics Technology Internship and his experience at Mujin.
ーー Why did you become interested in Mujin?
I got interested when I participated in Mujin's online information session. I decided to apply for the internship after I had a chance to see the robots at Mujin's office.
I was attracted to Mujin specifically because they make robots that are actually used, which is not always the case with other robotics companies. I want to know which kind of robots are useful in the real world, and what are the robot systems that are useful in various factory and warehouse environments. I feel that I needed to get real experience in these areas to make an impact in the world.
Another thing that made a big impression was when I came to the Mujin office for the first time, because seeing the accuracy and speed of the robots in real life was amazing.
ーー What kind of work are you in charge of at the internship?
The great thing about the internship here is that you get to work on a real project, not just one prepared for interns.
I am in charge of a system that reports the robot's current state to test out the limits of the robot. Rather than just executing an established testing plan, I doing test design. I read and study technical books on testing methods, strategies, and techniques, and develop appropriate ways to apply them to robots as I go along. It is not an easy task to find a solution, so it is more like a process of creative thinking, experiments, and trying a variety of things.
It makes me feel nervous but very excited that my code is incorporated into the products used at customer sites.
―― How do you feel about the mentoring system?
My mentor is the lead of robotics system team. It's been only a month, yet I feel confident that he is very knowledgeable, and he's someone I respect. He trusts me to work by myself and gives me appropriate feedback.
―― How do you feel about Mujin?
I have interned at other companies, and my impression of Mujin is that the level of the members here is overall higher. For example, each of the Mujin software components are closely linked together, so engineers need to know a wide range of areas. There are engineers from a wide variety of backgrounds here, and regardless of the age or experience, they are working hard and learning from each other.
There are many things in common with JSK's culture, such as the fact that we spare no effort on projects, and that we value the fact that robots have to work in the real world.
ーー What did you learn at Mujin so far?
As we are developing products that are actually used by customers, the quality level of our programs has to be very high. I've learned this philosophy of pursuing quality and will use it in my future research and career.
Also, since each engineer is using various software techniques to improve work efficiency, I would like to incorporate them into my own work.
―― What kind of students do you recommend to intern at Mujin?
I think people who are excited to focus on technical challenges are suited for this job. People who really like robots, technology, and are interested in various control mechanisms and naturally study them for fun are suited for this job, rather than those who see these tasks as work.
If you want to be involved in robots that are practical and are working for the benefit of society, or if you want to pursue technology, I encourage you to take on this challenge.
―― Thank you, Yoshiki!
If you would like to consider the internship opportunity at Mujin, please find the details at Robotics Technology Internship Program.